---
Do business in one of the most beautiful countries of the world!
---
Our clients
Educanda

PRIME Solution has been involved with Educanda, from its very beginning in July 2009.
Mr. Harry Bovensmann, the Managing Director of PRIME Solution, has offered not only excellent and quality driven service, but has proven to be invaluable to the success of Educanda. First during the test phase of Educanda, which ran from July 2009 until December 2009. Thereafter, during the inception and roll out of the company in South Africa.
PRIME Solution has assisted in many business areas, ranging from Set-up of Operations, Recruitment, Financial management and Cash Control, to the very Legal and Administrative Set-up of the company including but not limited to System Implementation and Compliance and Reporting.
Mr. Harry Bovensmann, through his long built up experience, dedication and passion, has offered solid business solutions, and has proven to be extremely flexible, being of assistance even outside of the normal 8-5 working day.
The relationship between Educanda and PRIME Solution, is really a remarkable one, and we pride ourselves lucky to have such a competent and experienced advisor amongst our mid. To this very day, Mr. Harry Bovensmann is still very much involved in the operaitonal and financial management of Educanda.
Educanda, hereby highly recommends the services, offered by PRIME Solution.
Mirjam van Vliet
Operational Manager & Public Officer Educanda
Premaman

Shortly after the foundation of MATERNA Trading (PTY) Ltd in 11/2010 (t/a PREMAMAN South Africa), we were referred to and have mandated Mr. Harry Bovensmann, Owner and Managing Director of PRIME Solution to launch PREMAMAN in South Africa.
Being the Master Franchisee for Southern Africa of a well-established upmarket European Brand for accessories and fashion for Moms-to-be, new-borns, babies and toddlers, we opened the very first PREMAMAN flagship store in Cape Town, Tyger Valley Shopping Centre in 07/2012.
PRIME Solution was involved from the very start with Mr. Harry Bovensmann, acting as our advisor and Public Officer, and managing the entirelaunch of PREMAMAN in South Africa. Designated as project manager, he has solely been responsible for finding the locations (warehouse & retail store), negotiating the contracts, recruiting the management members, developing, establishing and monitoring policies and procedures, assisting us with the import of our entire product assortment, and overseeing the entire project at all times.
As the investor of Premaman South Africa resides abroad, we have been highly dependent on Mr. Harry Bovensmann's professionalism. It goes without saying, the successful implementation of the project proved his extraordinary capabilities.
The vast international expertise Mr. Harry Bovensmann turns into huge benefit to any investor looking at business opportunities in South Africa. PRIME Solution offers bespoken solutions to clients' needs. The accurate planning and dedication to the work performed are outstanding and far beyond expectations.
Quality, responsiveness, availability, and reliability are key elements for us fully matched by PRIME Solution. Mr. Harry Bovensmann offered hisservices out of regular working days and hours.
We are looking forward to the ongoing excellent servicing by PRIME Solution, which is driven by Mr. Harry Bovensmann's competence.
Without any reservation, we can highly recommend the services rendered by PRIME Solution.
Daniel Storms
Managing Director
Aqa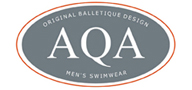 From its very beginning in August 2008, PRIME Solution was involved with the entire set up of AQA Swimwear CC, an exclusive boutique shop in the retail business for men's swimwear and any kind of products one would need for a nice day out on the beach.
Mr. Harry Bovensmann, the Managing Director of PRIME Solution, has proven that the concept he established for the business, was the right way to go and secured also the sustainability of the owner's second business which is running for the last 30 odd years. By product diversification, advertising, online presence incl an online shop, the two businesses are complementing each
other throughout the entire year.
PRIME Solution offers excellent and quality driven service. Mr. Harry Bovensmann brings along vast international expertise, but yet is very much capable to scale it down to the client's needs, circumstances and also budget. He is passionate about his services and dedicated to his work, also out of the normal working hours.
The relationship between AQA Swimwear and PRIME Solution is a very unique and professional one and to have Mr. Harry Bovensmann as business advisor saved us not only already a lot of money, but also gave us the peace of mind in nowadays economically tough times. Until today and hopefully for very much longer, we will rely on his competence, expertise and patience.
The services offered by PRIME Solution are highly recommendable.
If you have any questions, feel free to contact me directly anytime.
Roy Wallisch
Managing Director/Owner